I'll start with a confession – I don't like packing. I always do it at the last minute and then get nervous that I might have forgotten something. Then, I jot down a list of things I must take with me and go over them again and again. I think the wiser thing to do is to make a packing list enough time in advance and stick to it. That's why I created this post – so you won't have to ponder too much about what to pack to Israel. So… here's my ultimate packing list for Israel, season by season.
Disclaimer: This post may contain affiliate links, including links from Amazon, meaning I get a commission if you decide to purchase through the links, at no extra cost to you. These links help me keep the website alive and not depend on sponsors! I appreciate your support.
As an Amazon Associate, I earn from qualifying purchases.
Need the packing list on a printable page? Download my FREE printable packing list for Israel so you can tick off everything you put in your luggage. The printable list includes some items that are not included in this post.
1. All the required documents
Your passport and, if required, a visa! (check if you need a visa here)
A photocopy of your passport in case you lose it. A scanned image on your phone is also ok.
Health and travel insurance.   
Medical prescriptions, if needed!
In Israel, the power outlets are type C and H and require 230 V and 50 Hz. If you're coming from a country that doesn't have these power outlets, it's best to bring an international power adapter.
*I don't have this exact power adapter, because I'm from Israel and don't need an adapter, but it got good reviews and it works in Israel.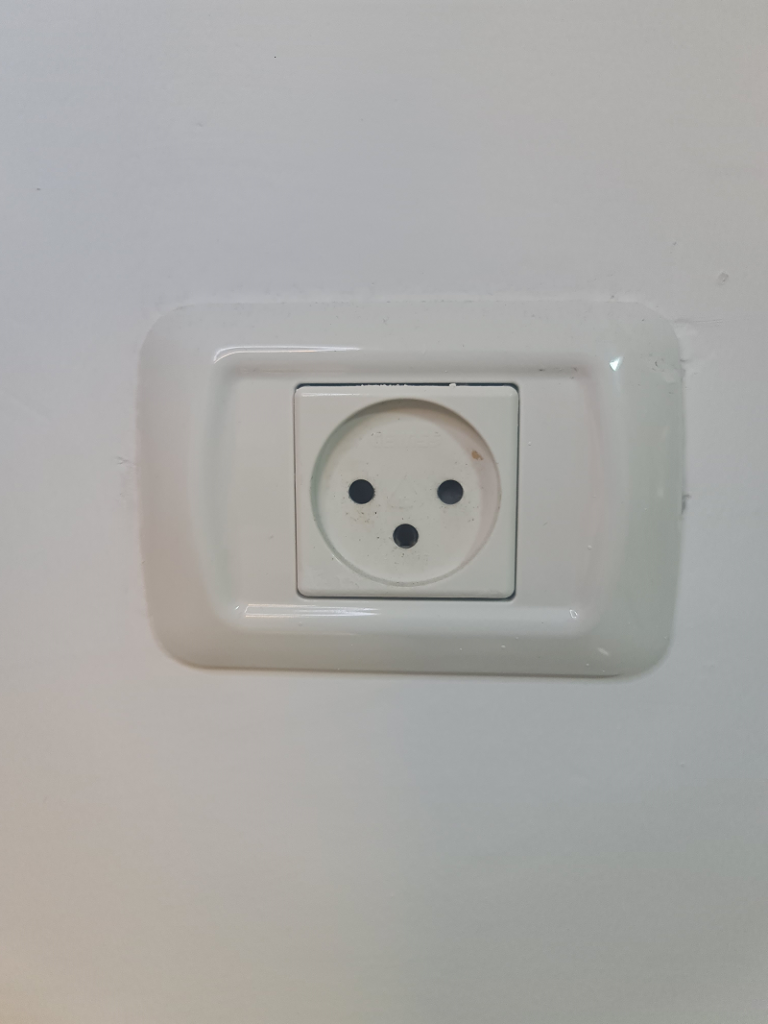 3. Credit card and cash
You might be wondering if you can pay by credit card in Israel. So, the answer is – yes. Most places accept credit cards. Yet, there are a few places where they only accept cash, such as certain Christian sites or market stores. So it's still a good idea to bring some cash with you. If you need to withdraw money, it's best to do it inside an official bank like Discount or Bank HaPoalim. These banks can be found almost everywhere in the main cities.
If you're bringing money, a credit card, and important documents, you need to keep them safe. Pickpocketing is not common in Israel, but I personally had a bad experience with two thieves who took a lot of money from me while traveling on the bus. So… It's always good to have your valuables close to you. That's why I believe a neck wallet is so important for any trip.
You probably won't forget your mobile phone, right? But what about a power bank? Yes, you can charge your phone every night, but if you're using it to take pictures and navigate around Israel, your battery might die out fast. That's why a portable power bank is always recommended, especially if you plan to do some hiking during your trip.  
6. Toiletry basics
It's always good to stay clean during travel. Make sure to pack a toiletry bag with a toothbrush, toothpaste, floss, your favorite shampoo, conditioner and body soap, and a hairbrush. I always like using a head case for my toothbrush because it's much easier to clean after my trip. Find head covers for your toothbrush on Amazon.
7. Sunscreen & sunglasses
The Israeli sun is strong all year round. That's why it's important to pack good-quality sunscreen. I recommend at least 50 SPF! And don't forget good-quality sunglasses.
8. A shawl to cover the shoulders
This is especially relevant to women travelers, but if you're a man and like to go sleeveless, it could also be relevant to you. Many travel blogs recommend bringing a skirt for holy sites in Israel, but it's not a MUST. You can also come with long pants or Jeans. BUT a shawl is a MUST if you plan to travel with sleeveless shirts. When visiting the Western Wall, synagogues, churches, mosques, or Temple Mount, you will need to cover your shoulders. In some places, they offer a shawl for you, but maybe you will prefer your own. Find beautiful shawls on Amazon. Just make sure the shawl isn't transparent!
While traveling in Israel, you will probably go on a number of day tours. And on these tours, you will need to carry water, sunscreen, snacks, and any other essentials. So, a small backpack is very handy. When picking a daypack, you should choose whichever daypack suits your personal needs and body structure. If possible, I recommend checking the backpack in a physical store and only then comparing prices to Amazon or other online stores.
*I'm linking to Osprey's backpack because I have some of Osprey's products and like the brand. Haven't tried this specific backpack.
10. Comfortable walking shoes
If you're planning to walk around and do lots of sightseeing, comfortable walking shoes are a MUST. The pavements of the Old City in Jerusalem are slippery and uneven, so it's extremely important to have good shoes over there. And, of course, if you're planning to combine some hiking on your trip, proper shoes are essential. If you plan to visit Israel with new shoes, walk with them a bit before the trip so they will be comfortable.
I also recommend bringing a pair of flip-flops, that you can use in your hotel or hostel when you want to shower. Or, if you want to go to the pool.
11. Optional – A swimsuit
While Israel has some fantastic beaches, you don't have to swim while you visit the country, especially if you're coming in winter. But if you plan to visit the Dead Sea, a swimsuit is highly recommended.
Summer packing list for Israel (June to September)
Summer in Israel starts around June and ends in September, with August usually being the hottest month. Usually, the day temperatures will be higher than 30 degrees Celsius (86 degrees Fahrenheit) no matter where you'll be. So, it's important to come prepared with suitable clothing. In places like the Dead Sea and Eilat, you can expect temperatures that soar well beyond 40 degrees Celsius (104 degrees Fahrenheit). And it's going to be DRY!
Here are some recommended items for the Israeli summertime:
Short shirts and pants. The heat might be unbearable, so make sure you're packing short clothes. If you want to protect yourselves from the sun, you can pack light and breathable long-sleeve shirts.
A sunhat. Pack a hat with UV protection and wide brims. I personally recommend the Sunday Afternoons Ultra Adventure Hat (on Amazon), which I normally use when guiding.
Swimsuit. Summer is the ideal time to go to the beach or swim in the hotel's swimming pool. So, a swimsuit is essential if you love to swim or splash around in the water.
Light jacket. The days will probably be hot, but the evening might be chilly, especially if you're staying in Jerusalem, the Negev, or the Upper Galilee. So, it's good to pack something warm for the evenings.  
Lip moisturizer for dry lips. The dry weather might affect your lips, so it's good to have a lip moisturizer in hand. Find the perfect lip moisturizer on Amazon.
Recommended read >> Full guide to summer in Israel.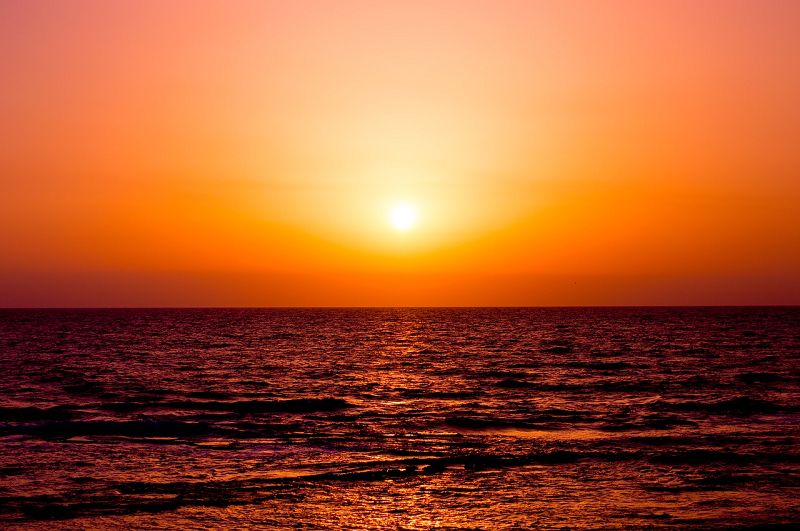 Winter packing list for Israel (December to February)
Winter in Israel starts around December and ends in February. Usually, the temperature during the day is about 10 degrees Celsius (50 degrees Fahrenheit). Still, there are some very cold days, with the temperature reaching around zero degrees. Sometimes, it even snows in Jerusalem and the Golan Heights. During the evening, the temperature can get very chilly, especially in Jerusalem. Compared to other places around the globe, it might not be so cold, but I still recommend bringing warm clothes. It's best to come with layers.
Here are some recommended items for the Israeli wintertime:
A coat.  It doesn't have to be a super warm coat, but I do recommend bringing a coat with wind and rain protection.
Umbrella. It isn't a must because it doesn't always rain in winter. But I recommend checking the forecast a week in advance, and if you see expected rainfall, bring an umbrella. Winds are usually strong, so bring a sturdy one. But don't worry – If you get caught in the rain with no umbrella, it's usually easy to buy one in the cities.
A scarf, mittens, and a wool hat. This is especially important if you're coming to Jerusalem, the Upper Galilee, or the Golan Heights. These places can get very cold in winter, and I always walk around with a scarf, mittens, and wool hat in my backpack. Just in case I get cold.
Waterproof shoes. After rainfall, pavements might be flooded or wet. So, if you don't want the water to penetrate your shoes, it's best to come with waterproof ones.
Recommended read >> Full guide to winter in Israel.
Spring and fall packing list for Israel (March to May and October to November)
Spring and fall are the intermediate seasons in Israel. A few years ago, people said that springtime has more chance of rain, but I think things have changed lately. The weather is unexpected, and there might be a super hot day or a super cold day. And there's not much difference between spring and fall anymore. If you plan to hike in Israel, springtime is the most beautiful month, with flowers blossoming everywhere. But fall is also a pleasant time for hiking.
There's nothing too special to add to your packing list for Israel in spring or fall. It's recommended to bring different layers of clothing, so you can be prepared for all types of weather. A rainproof jacket could also be a good addition to your suitcase. But other than that, I think the essentials cover it.
Recommended read >> Full guide to springtime in Israel.
Conclusion
Israel is generally a warm destination all year long and in winter, there could be some chilly evenings. So, the best thing is to pack clothes in layers that can fit all kinds of temperatures. Other than clothing, you should pack all your documents, comfortable shoes, sunscreen, sunglasses, a portable charger, and anything else that will make your trip fun and comfortable. Hope this packing list for Israel will help you keep organized!  
Before you go – I also recommend reading >> Travel to Israel: All You Need to Know.
Save this post for later!
If you liked this post or found it useful, please don't hesitate to like, share or comment (:
If you need any advice about your trip to Israel, please don't hesitate to message me on my Facebook page or contact me at [email protected].
You can also support my work by buying me a coffee on Ko-Fi.  Your support helps me maintain the site and keep creating content about Israel. It's greatly appreciated!
Yours,
Lior