Last month I decided to spend a weekend in Tel Aviv, the city that never sleeps. It was quiet spontaneous, so most hostels were already totally booked. I was left with only a few choices, amongst them Little Tel-Aviv Hostel, which was also almost fully booked. I stayed in this hostel for one night in a female-only dorm and it was great!
In this post I'm going to tell you the main things I have to say about Little Tel-Aviv Hostel. If you don't have time to read through it all, here's a very short summary:
Location: 5 stars – Perfect!
Cleanliness: 4 stars – Everything was very clean, but I didn't like the smell in the bathroom.
Staff: 4 stars – Knowledgable and friendly, but not always at the reception.
Security: 5 stars – There's an entrance code to the building, which worked well.
Facilities: 5 stars – The common areas are awesome and everything needed is available.
Atmosphere: 5 stars – A place to chill out and have fun. It didn't seem like a party hostel, which I personally liked, but there are plenty of common areas to make friends.
Value for Money: 4 stars – Compared to other hostels in Tel Aviv, it's reasonably priced.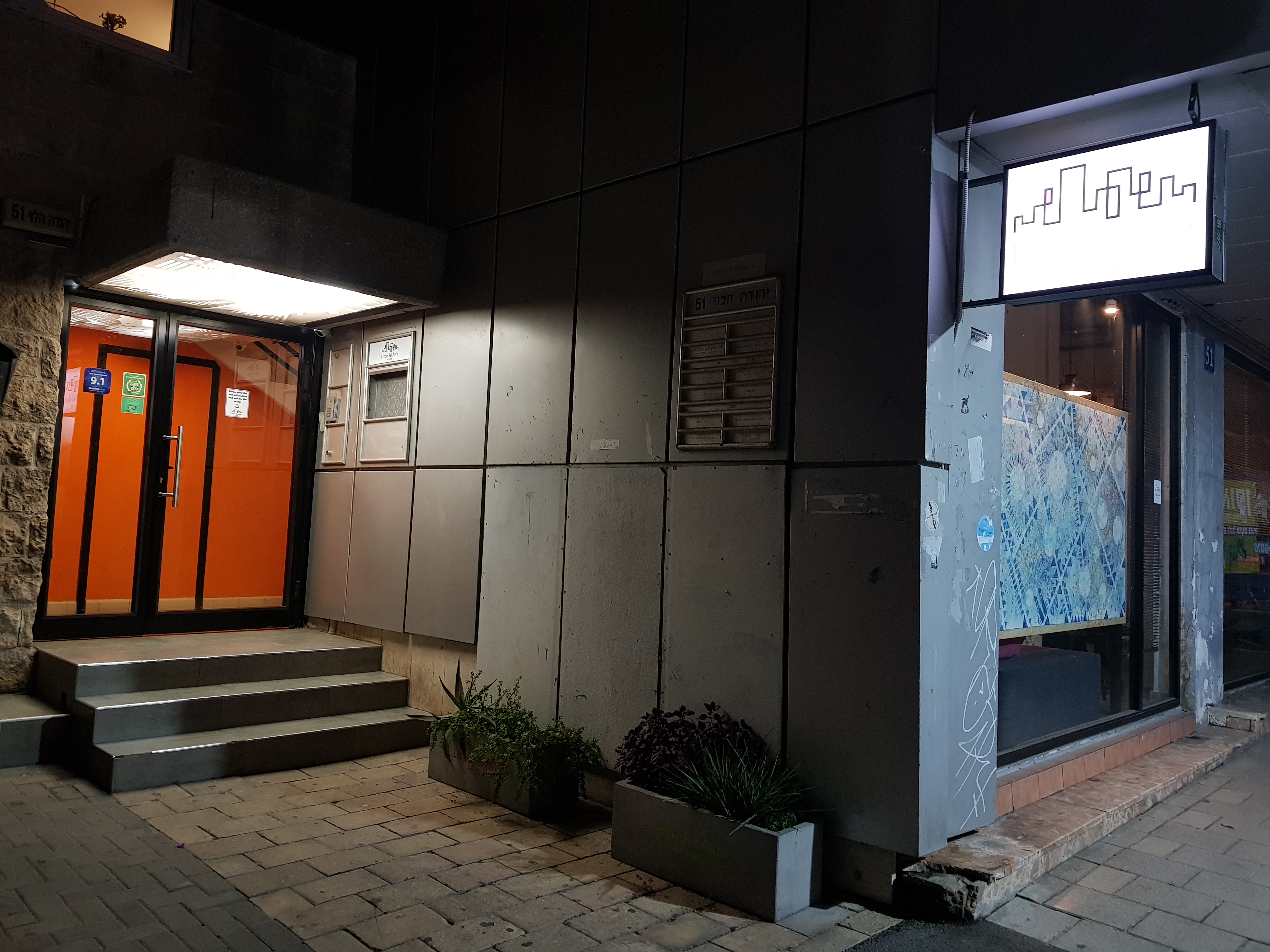 And here it is in detail:
Its location is perfect! It is just a few steps away from Rothschild Boulevard, the heart of Tel Aviv. On Rothschild Boulevard you can find plenty of restaurants and bars, as well as historical sites. If you're into architecture, you can also find many beautiful buildings along the boulevard and a great amount of international style buildings (commonly referred to as Bauhaus). Around the corner there's a small supermarket and on the other side of the road there's a bakery. Marketplaces are also a few minutes' walk away. And when you're coming or going, the Tel Aviv Central Bus Station is just a 20 minutes' walk away. Bottom line – The location is amazing!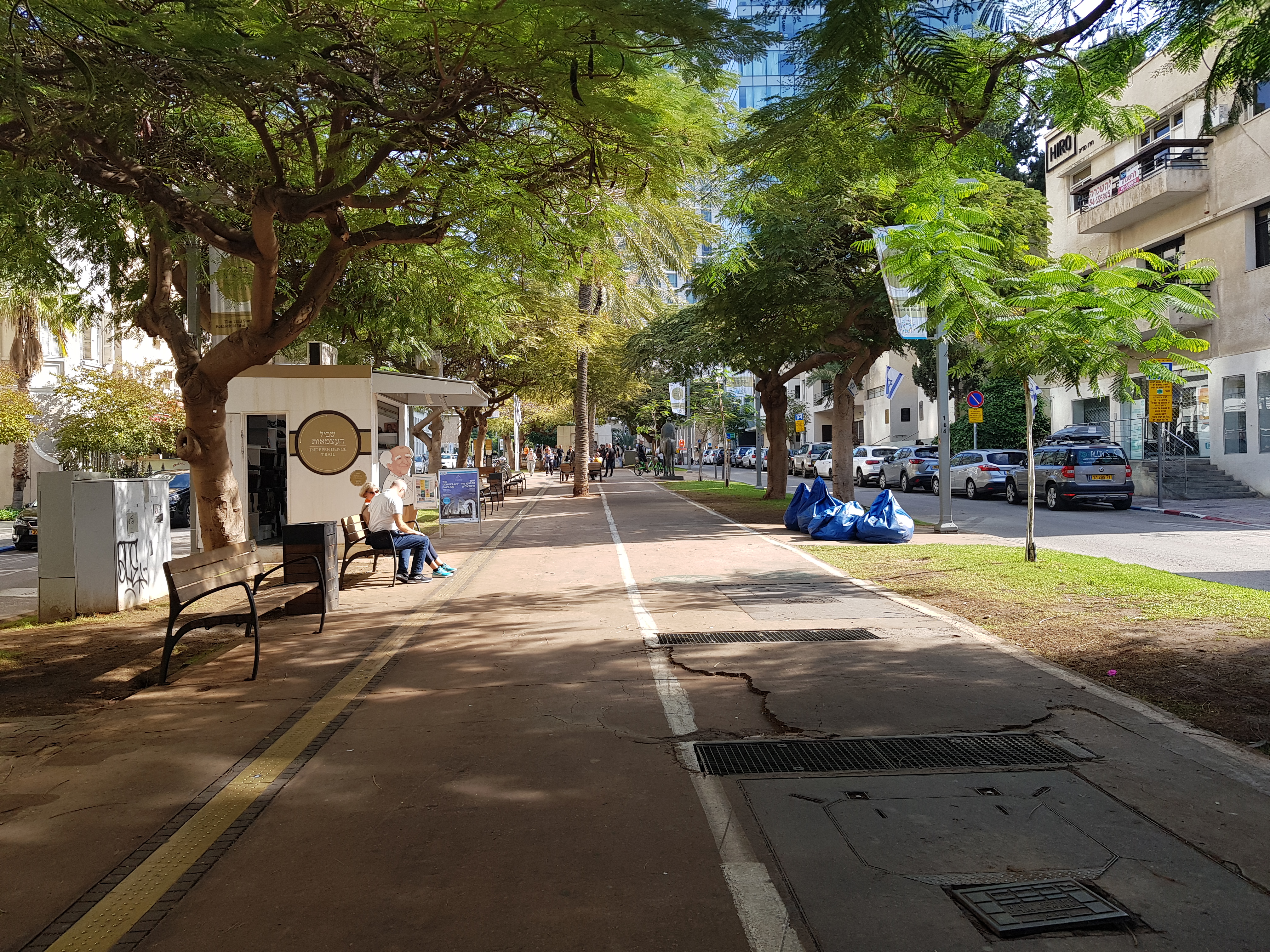 The lounge is beautiful and fun. It's huge and has sofas as well as chairs and tables. There's a closet full of social games and books, so if you don't want to mess around with your phone, you have plenty of other things to do! Though, you should take into account that if you're planning to work in the lounge, there's music playing in the background, that might get you out of focus. If you want to enjoy some sun or some good air in the evening, there's also a cute garden.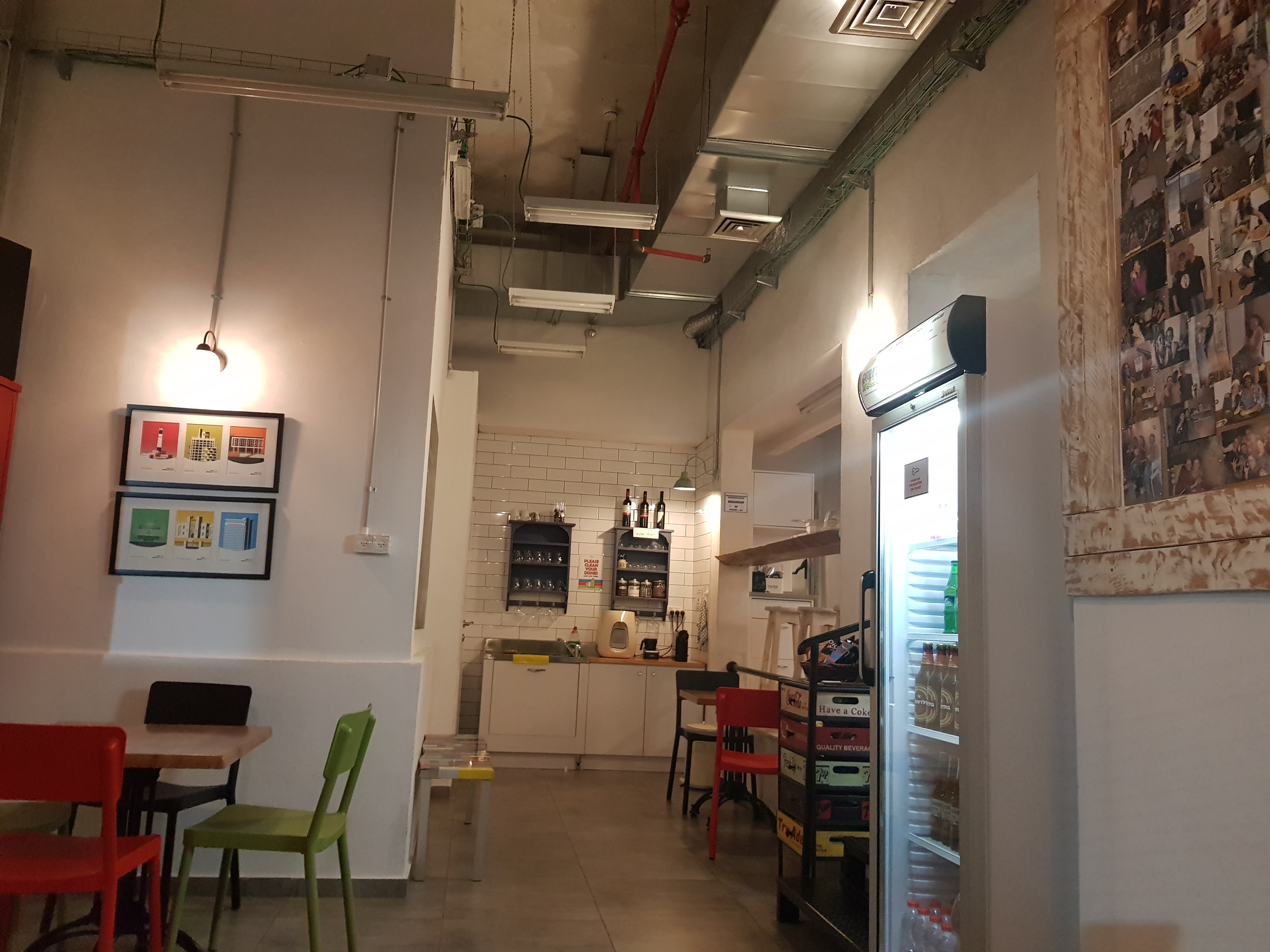 The dorm is a bit small, but is finely furnished. I spent my night in a female-only dorm with four beds (two bunk beds). There's not much room to move around, espeially if each of the girls brings a lot of things with her, but the point of staying in a hostel is not being stuck in the room, right? There are four open lockers and four small safety boxes that can be locked (if you have a lock). Each bed has an electricity socket, a reading light and a small shelf for small things, like a phone, glasses, etc. There's also an A/C, but we didn't use it. What I found unusual (but interesting) is the sink we had inside the dorm, which means we don't have to stand in line inside the shared bathroom when it's time to brush teeth in the morning.
And if we're talking about sinks… There weren't a lot of shared toilets and showers on the dorm floor. I counted only two toilets and two showers in the women's bathroom. But it seems that they were enough, because I didn't have to wait for any of them… I've also heard there were more on the other floor, if you want to climb upstairs. Like the dorm, the showers are also quite small and you'll need to hang your things outside the shower.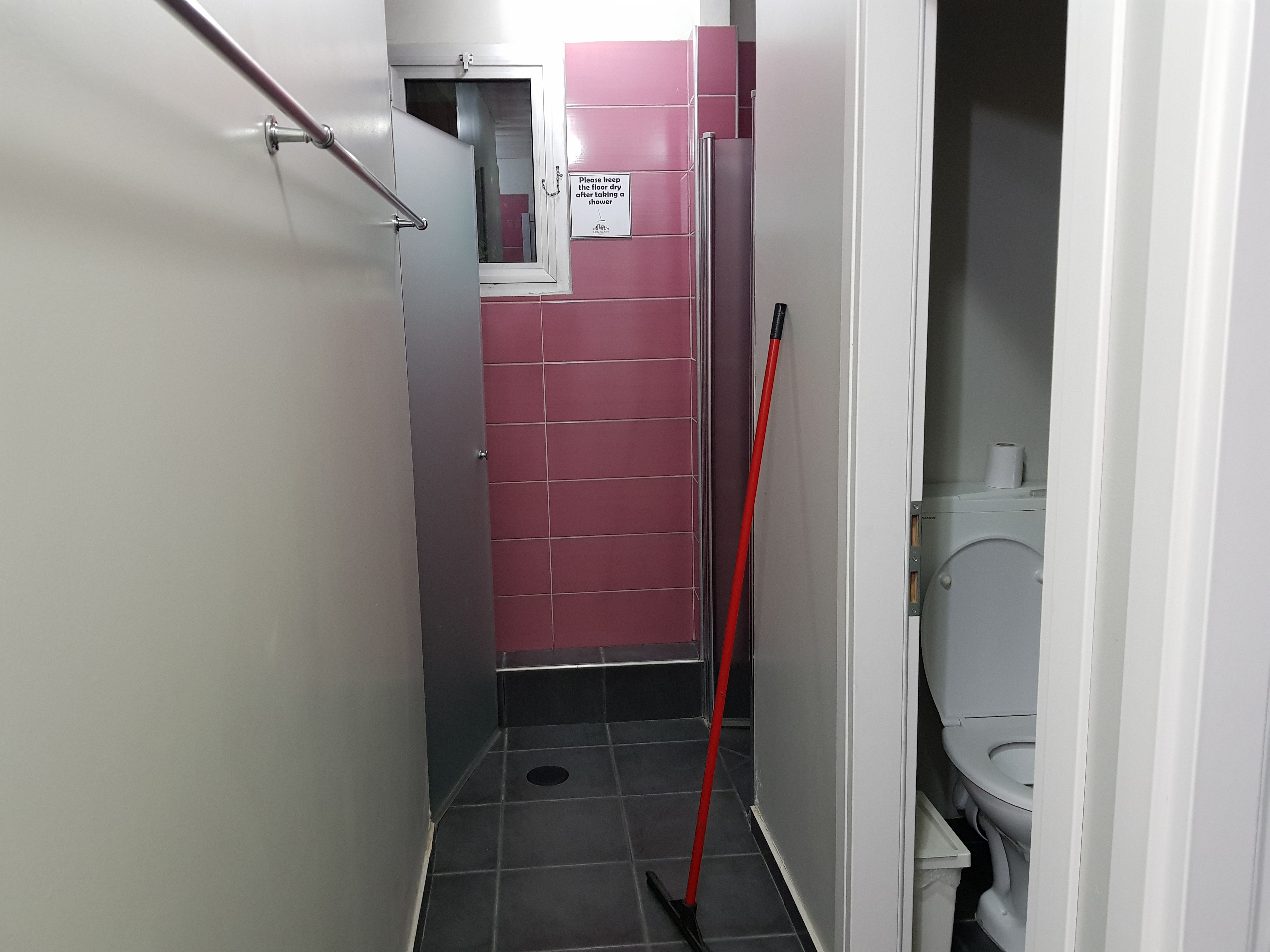 The breakfast isn't free, but it's reasonably priced and has a wonderful range of options. The breakfast costs 20 ILS and includes bread, different spreads, pancakes, cereal, fruit and vegetables. You can even ask for one of the staff members to make you eggs! It was totally worth the price.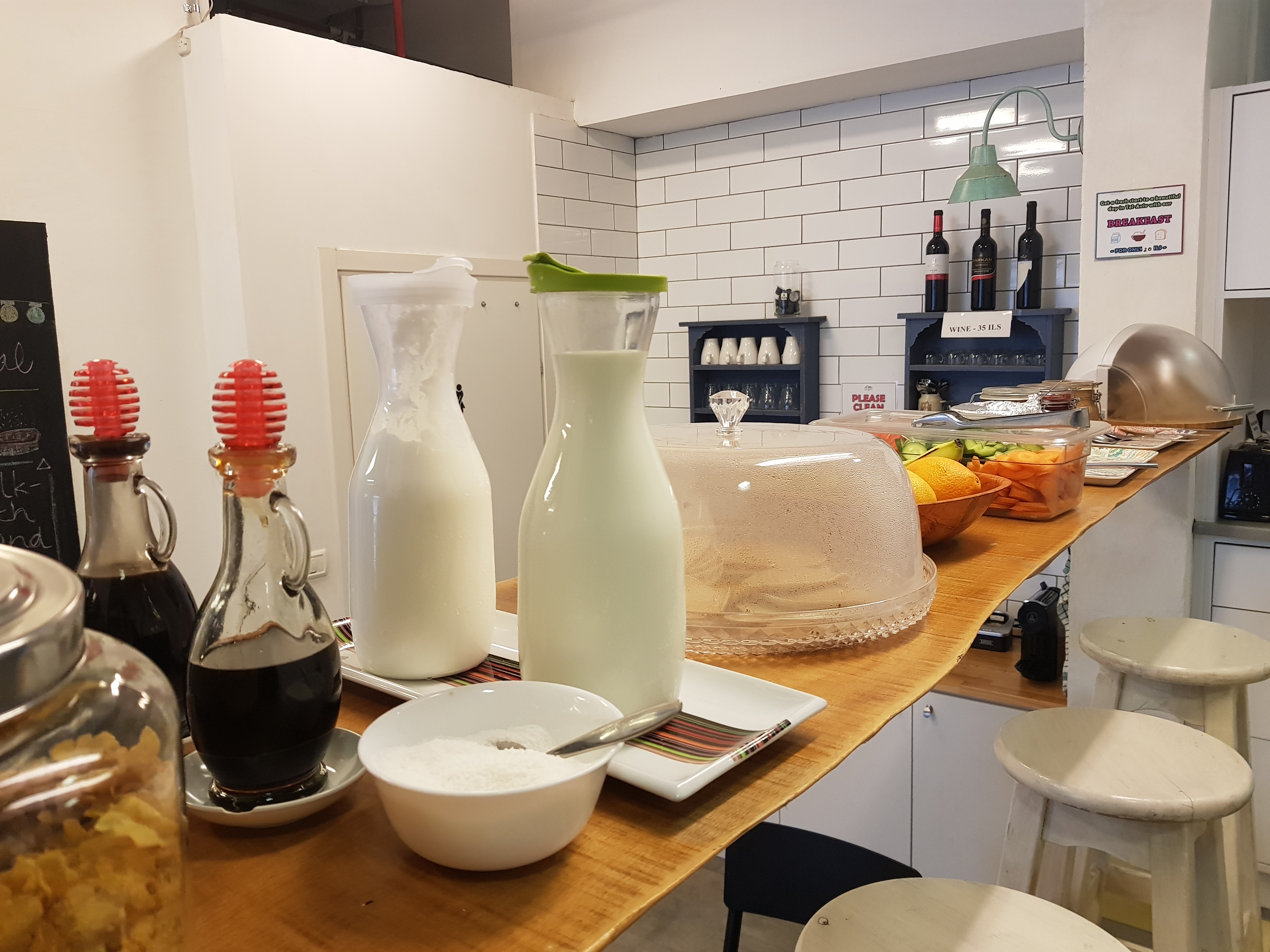 And if you want to cook something for yourself, the common kitchen is awesome and fully equipped! I really loved the colorful kitchen and it seemed like it had everything you need to cook yourself a great meal – dishes, cutting boards, bowls, utilities, pans, microwave, stove tops and a variety of spices.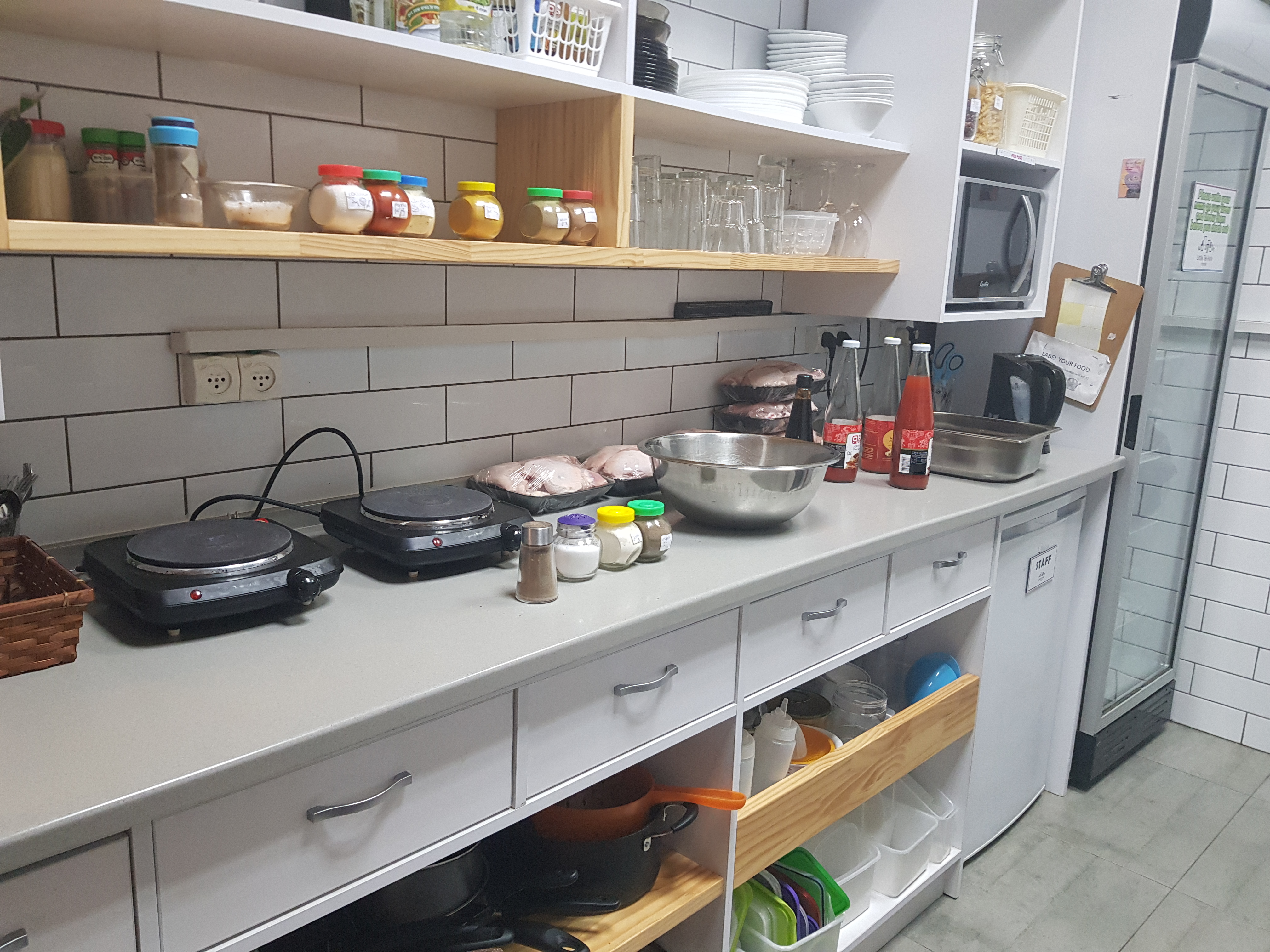 WiFi is free and works great.
If you don't want to spend extra money, you should bring a lock for the safety box. Inside the dorms there are small safety boxes, which can be used to store a laptop and other small valuable things. From what I understood, a lock costs 10 ILS.
If you wish to get a towel, you can get one for free at the reception. Just ask 🙂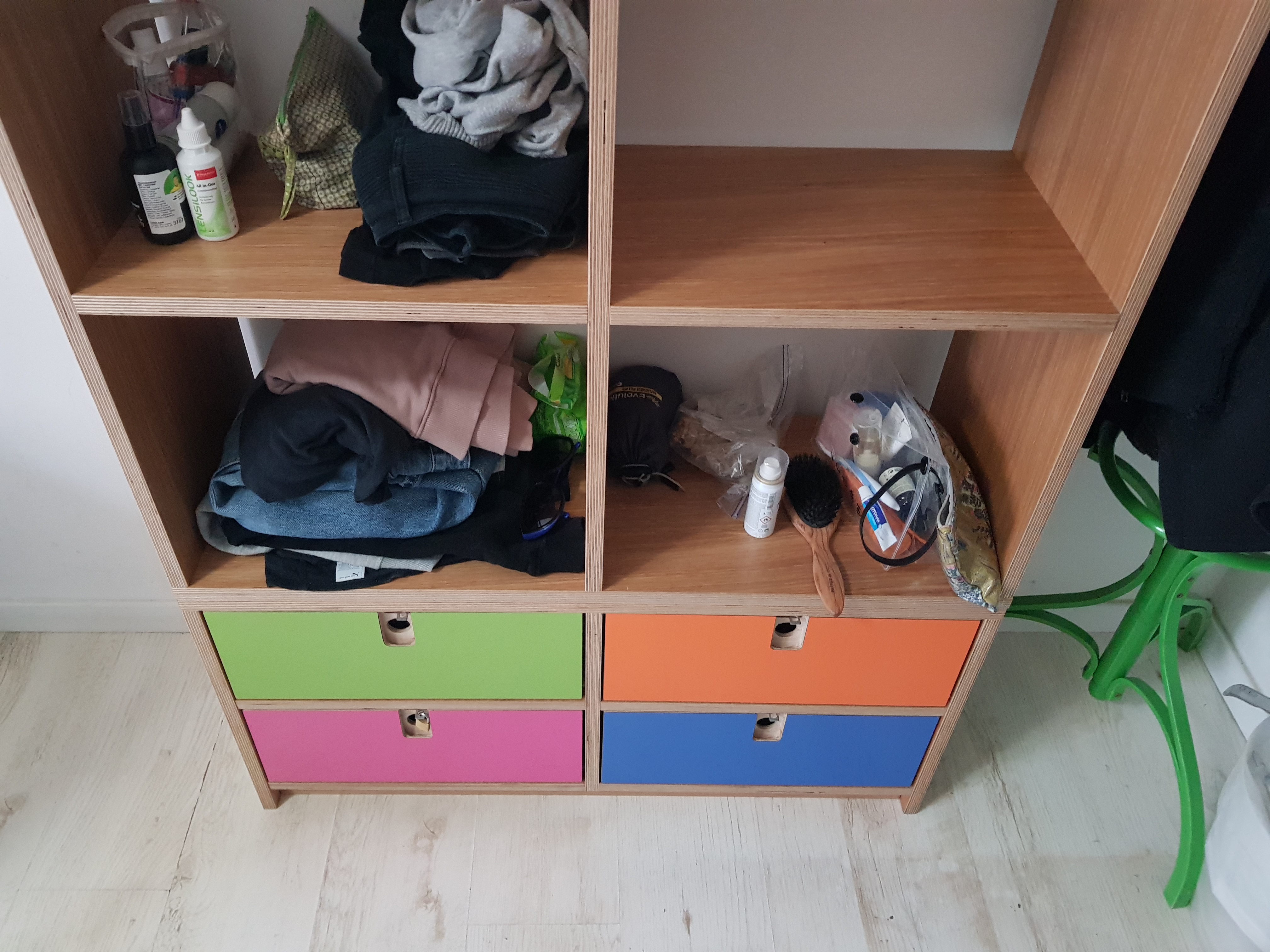 The staff were friendly and helpful. They explained well about the hostel and were also able to give me good answers to some of my questions, such as "Where's the nearest supermarket?" Problem was that they weren't always at the reception. When I came for checking-in, there was no one there and I had to wait until someone showed up. Also when I came for checking-out, I had to wait until they came back from the kitchen. I just think it's more welcoming to find someone waiting at the reception, at least when arriving… But overall, they were very nice, especially one of the volunteers, which I had a great conversation with!
To sum it all up – Little Tel-Aviv Hostel is a superb place for those of you who want to stay near Rothschild Boulevard and the coolest nightlife venues of Tel Aviv. It's clean and reasonably priced for a hostel in Tel Aviv. The dorms and bathrooms are small, but there are plenty of large and fun common areas where you can chill out and meet new friends.
---
Review written on December 2018.
Want to stay at Little Tel-Aviv Hostel? Check out prices for Little Tel-Aviv Hostel through hotelscombined (it'll help me raise some funds for the site) or visit their site to book direct.
Think this post is useful or helpful? Don't forget to like, share and leave a comment 🙂
Also, check out my Facebook page, Backpack Israel.
Yours,
Lior