When I travel abroad one of my favorite parts of the trip is planning it. I plan what I want to see, where I want to go, where to stay, and how much money to bring for food. This way, I usually don't have too many surprises when I arrive. There are other people who just pack a backpack, buy a flight ticket and… go. But, if you're like me – and wondering how to plan a trip to Israel – here's my ultimate checklist.
Need further help with planning your trip to Israel? Check out my travel consulting service.
Disclaimer: This page contains affiliate links, meaning I get a commission if you decide to purchase through my links, at no extra cost to you. This helps me maintain the site. Thank you!
Check if you need a visa to Israel.
Most countries have visa exemption agreements with Israel, but there are still some who don't have such agreements. So, it is mandatory to check if you need a visa before you come to Israel. Google "Do [your country] citizens need a visa to Israel?" and find out if you need one. If you do need a visa, contact the nearest Israeli embassy and check what you need to do in order to get it.
Planning to visit Jordan or Egypt before or after your visit to Israel? Check if you need a visa to either of those countries. Citizens of most western countries do not need to obtain a visa in advance to visit Jordan. Usually, you get it at the border. But it's good to do research in advance.
Find time to come to Israel.
Are you limited by time? Can you only come to Israel when you have a vacation from work? The minimum number of days that I recommend for a trip to Israel is 5 days, not including the arrival and departure day. Open your calendar and see where you can fit at least 5 days. This will be enough to visit the highlight of Israel, like Jerusalem, Tel Aviv, and the Dead Sea. If you want to see more of Israel, I recommend at least 8-10 days.
In general, Israel is a year-round destination. Even in winter, temperatures rarely drop below 5-10 degrees Celsius (41-50 Fahrenheit). But if you're coming for a specific activity, you should make sure your travel dates fit the activity.
For hiking – Spring (February-May) and Autumn (October-November) are generally the best seasons since the temperature is mild. Spring is better if you want to see blossoming flowers.
For beach time – Summer (June-August) is definitely the best for the beach! It's super hot and the water is cool. Just remember the jellyfish season.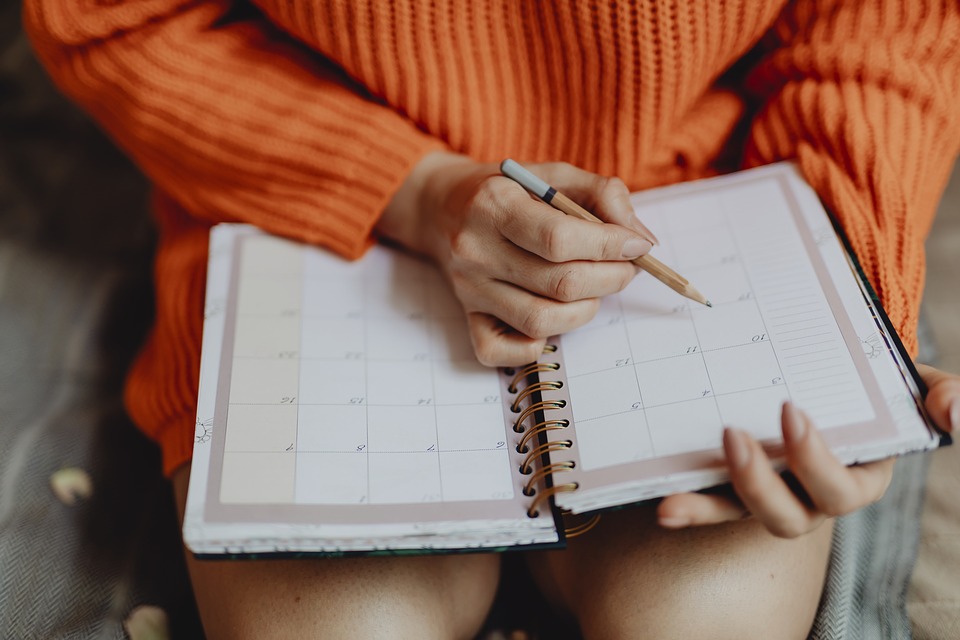 Check if your dates fall on a Jewish holiday or on Shabbat.
After you've found time to come, check Habad's Jewish Calendar and see if your dates fall on any of the Jewish holidays. On some of the holidays, including Rosh Hashana, Yom Kippur, and Shavuot, there is no or very limited public transportation. So, you should plan other forms of transportation on those dates. It is extremely crucial on your arrival or departure date because you can't count on the train or bus. Instead, you will need to take a taxi or a shared taxi, which is more costly than a train or bus. The same goes for Shabbat (Friday eve to Saturday eve) – there's no public transportation and some attractions, stores, and restaurants are closed.
So if your dates fall on a holiday or on Shabbat, circle those dates in your calendar and remember to try not to set any public transportation-related activities on those dates. Also, make sure the attractions you want to visit are open.
Read more about this >>> There's No Public Transportation on Shabbat.
And learn more about the holidays here >>> Holidays in Israel and How to Spend Them During Travel.
Book your flight / check border crossing by land.
There are two international airports in Israel – Ben Gurion and Ramon. Ben Gurion Airport is about 20 km from Tel Aviv, while Ramon is about 20 km from Eilat. There are international flights to Ben Gurion all year long. To Ramon, low-cost flights arrive only in the winter. Update June 2022: As of now, there are no international flights to Ramon. For more information about them, read my post – Entering Israel By Air – All You Need to Know.
Many have written before me about how to find cheap flights, so I'll just sum it up in a few points:
Make sure your searches are cookie-free, so you can get better deals. Many sites keep track of our searches using cookies and change the prices they show us accordingly. Switch your internet to private browsing mode and you will probably get better results.
Compare flights through a number of search engines.
Try to be flexible. If you can be flexible with your arrival or departure date, you might be able to save a bit on the flight.
Those are the key points. For a full guide to buying cheap flights, you can check out the Thrifty Nomads wonderful guide.
I recommend using the Kiwi website to search for flights. They are a travel agency with good rates and good customer service.
What if you're not going to fly into Israel?
Check border crossing by land. If you plan to enter Israel from Jordan (which by the way, might be more economic for you if you planned to visit Jordan anyway and fly to Amman), there are three border crossings into Israel. I highly recommend the Yitzhak Rabin/ Arava Border Crossing near Eilat. It isn't too busy and is easy to pass through. If you're traveling in Jordan, you can continue from Petra to the Yitzhak Rabin Border, spend a day or two in Eilat and then continue north to the rest of Israel. You can either take a taxi from the border to Eilat, which shouldn't cost more than 60 ILS, or walk to the main road and catch a bus to the central station.
Since I don't have much experience regarding land border crossings, I highly recommend you read more about it in the full guide by Against the Compass. It seems like he knows what he's talking about.
Read a bit about Israel and get inspired.
If you haven't done it already – now is time to start reading about your upcoming destination. Now it's time to think about how to plan the trip in Israel itself. You can either buy one of the many travel books available in the market or get inspired by my blog posts. Here are some categories which might interest you in my blog:
Jerusalem Posts – Tel Aviv Posts – Eilat Posts – Galilee Posts – Hiking Posts
And here are my recommended places to visit and how many days I recommend staying in each place:
The highlights (especially for first-timers):
Jerusalem – At least 2 days.
Tel Aviv – 1-3 days.
Dead Sea area – 1 day.
Bonus places:
Akko (Acre) – 1-2 days.
Haifa – 1 day.
Eilat and the area – 1-3 days. From here, you can continue to Jordan.
Nazareth and Sea of Galilee area – especially for Christians – 2-4 days.
Safed – 1 day with an overnight stay, since it's super far from other places.
Golan Heights – for nature lovers and those who rent a car – 2-3 days.
Open a map of Israel and plan your route.
You probably want to visit a lot of places, but you should make sure they all fit well into your timetable and route. That's why you need to open a map of Israel and check how everything fits together. I like to use Google Maps. Put in the names of the places you want to visit and see how they can be connected to one another. Google Maps also has the option to show you public transportation routes, so if you don't plan to rent a car, you can use this option.
This is also the perfect time to think if you want to rent a car or use public transportation while traveling in Israel. My tip – If you only plan to visit the main cities, Jerusalem and Tel Aviv, you don't need a car. You can even get along with public transportation to Eilat. But if you want to go to Northern Israel, I would recommend renting a car, as there is a lot to see there, but the public transportation is a bit complex, and it can take a long time to get from one point to the other.
If you decide to use public transportation, make sure to read my full guide to public transportation in Israel.
Book your hostels or search for other budget stay options.
Now that you know exactly where you want to go on your trip to Israel, it's time to search for budget stay options.
If you're going on the hostel option, check out the ILH Hostels network or my stay reviews. Try to contact the hostel directly to get a better price and also check if you can book with a no-cancellation option, which is a bit risky but is usually much cheaper.
Another popular stay option in Israel is Couchsurfing. I myself have hosted about 10 different Couchsurfers in Israel. On Couchsurfing, the host lets you stay at their house for free, which is very helpful. You can help out with the house choirs in return or whatever you find appropriate. There are over 26 thousand Israelis on Couchsurfing. Of course, before you come to stay at someone's place, please make sure to read their references and see that they look like good people.
And lastly, you can check out camping sites in Israel, especially if you're coming in the spring or summer, when the weather is usually good for camping. In Israel, you cannot camp anywhere you want. There are designated areas for camping. For more info, read >> The Basics of Camping in Israel.
Add activities to your trip.
After you've finished with your accommodation options, you can go on and search for activities to add to your trip. Of course, you can choose not to add any activities at all and just explore Israel on your own. But if you want to go to Masada, for example, and don't want to rent a car – the easiest way to get there is by an organized day tour. So… you might want to check about different activities which might be interesting and ALSO make your trip easier.
The leading budget tour operators in Israel are:
Abraham Tours – they have some interesting tours, such as Hebron Dual Narrative Tour. They also have some budget packages for Northern Israel and Jordan.
SANDEMANs Tours – Their flagship tour is their Jerusalem "Free" Tour, which is actually tip-based so expect to be asked to pay about 50 ILS. It's usually good, so 50 ILS is worth it. They operate walking tours only in Jerusalem and Tel Aviv.
Besides them, there are also some other guides who do different tours in Israel. I highly recommend Aaron Gertz's graffiti tours in Tel Aviv and Avital Levin's D-TLV Pub Crawl. And if you're staying somewhere on Shabbat, I recommend joining a Shabbat dinner at a local's house. Two companies that I know can make it happen are Shabbat of a Lifetime and EatWith.
And I'm also a certified tour guide in Israel, so you can contact me to book a private walking tour.
Calculate the expected expenses.
You can find a detailed breakdown of expenses in my post – Israel: All You Need to Know Before You Go. In Israel, you can pay for most things with a credit card or debit card, but it is advised to bring some cash for the few places that do not accept credit cards.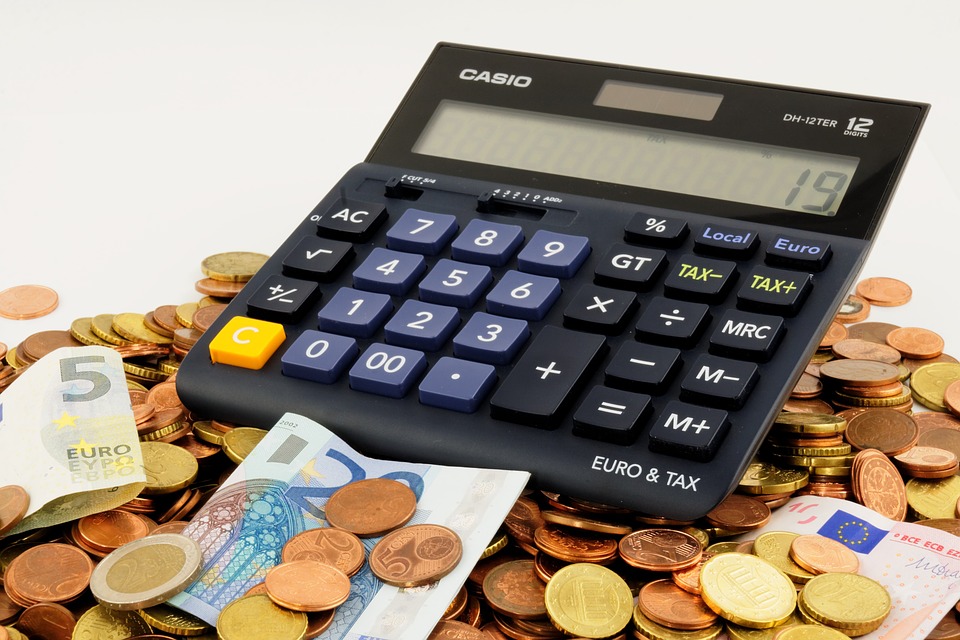 Get travel insurance.
It's important to get travel insurance before you travel anywhere in the world!
Pack for your trip.
I usually pack about two days before my trip. It isn't good, because then you can forget something you wanted to take with you. You're lucky that in Israel, it isn't hard to get whatever you might forget at home, but it might be a bit expensive. So… I recommend not being like me and packing at least a week before your trip.
Make sure you have all your travel documents, enough clothes that fit the expected weather, and anything else you might need. Oh, and don't forget a charger for your electrical devices if you're bringing any (I suppose you'll be bringing your phone). The power plugs and sockets in Israel are of type H (type C also works). The standard voltage is 230 V, and the standard frequency is 50 Hz – like in European countries.
More things you might want to bring for your trip to Israel:
Sunscreen and a hat, especially in the summer.
Swimsuit for the beach.
Shirts with a sleeve and long pants for the holy places.
For even more packing suggestions, check out my ultimate packing list for Israel.
Some more suggestions when planning a trip to Israel
Remember that Ben Gurion Airport is NOT in Tel Aviv. So, you don't have to choose Tel Aviv as your first destination in Israel. It takes almost the same time to take a train to Jerusalem.
Most Israeli car rental companies do not allow you to drive the car into the Palestinian territories (Bethlehem, Jericho, Ramallah, etc.) If you do that, you won't be covered. So, it's best to take a tour to those places. You can easily get to Bethlehem by bus.
If you plan to visit Temple Mount, make sure to come when it's open for tourists. Temple Mount is open for tourists only from 7 AM to 11 AM and from 1:30 PM to 2:30 PM. In winter, it's open from 7 AM to 10:30 AM and from 12:30 PM to 1:40 PM. And it's closed on Fridays and Saturdays. So… Make sure to plan your visit within these time limits.
Planning to visit a nature reserve? Come as early as possible to avoid walking behind slow people or huge groups of students.
Take into account that the security check will take longer on your way back FROM Israel. I've heard several tourists say that the security check at the airport was much longer on the way back from Israel. And some said it was unpleasant. So, prepare yourselves. Come about 3 hours in advance and don't get offended if they ask you a lot of questions or take your passport for examination.
Think about communication options. If you would like to use a local Israeli number while traveling in Israel, you should think about getting a local sim card. I recommend getting a sim card through Sim To Israel, which got a lot of good reviews. They let you prepay for the sim card, and you can pick it up at the airport when landing (or ship it in advance to the USA or Canada). They also offer several discounts for those who purchase the sim card.
Conclusion
So… How to plan a trip to Israel? I believe that following the steps I showed will help you plan the perfect trip. Check if you need a visa, make sure your dates are good, book a flight, book a place to stay, and just have fun planning. I wish you a wonderful trip to Israel!
Pin this post for later!
---
If you need any more advice, please don't hesitate to send me a message on my Facebook page or to contact me at lior@backpackisrael.com.
If you liked this post or found it useful, I'd really appreciate a like, share or comment from you (:
Also, feel free to follow this blog and like my Facebook Page – Backpack Israel.
Yours,
Lior